BURY, BOLTON, ROCHDALE & MANCHESTER
Professional patio cleaners
At Pressures-On we specialise in restoring many types of Patio
Pressures-On provide a professional, affordable patio cleaning service in Bury, Bolton, Rochdale and surrounding areas. We are equipped with state-of-the-art van mounted hot water pressure washing equipment for the most efficient and effective cleaning of patios, pavements, driveways and decking. We also offer optional sealing service for its protective benefits.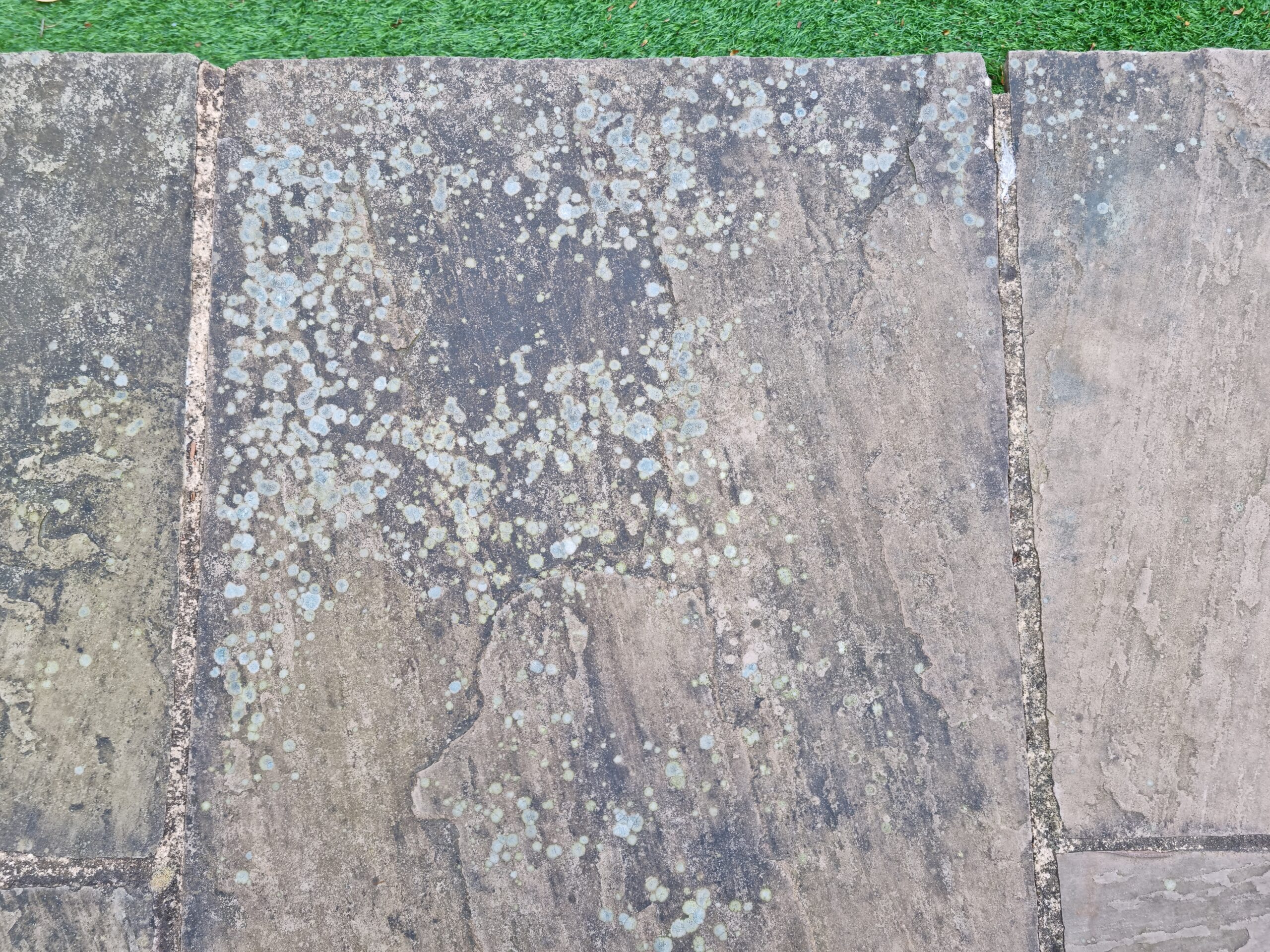 Lichens are a fungus/alga, they appear as black and white spots that can be seen on surfaces. Chemicals are used to treat the affected areas.
During the cleaning process, Weeds, Moss, Dirt, Sand & Algae are blasted out, to leave clean joints ready for re-sanding.
We use a professional van mounted Hot Water, Petrol & Diesel driven system, capable of delivering 150°C of heat and 250 bar of pressure. Enabling far superior results, in a fraction of the time a domestic pressure washer could.
Care is taken when using this equipment, as surfaces can easily be damaged by using too much Pressure, Heat or Chemicals
Patio brought back to life
Patio brought back to life with Hot Pressure Washing & Softwashing.
After pressure washing with 90°C, there was quite a lot of Blackspot, the softwash chemical was brushed over the whole patio, and came up fantastic. Marie and her Father were very friendly customers and happy with the results.
drop us a line and keep in touch